You don't have to let your spinal disc condition take over your life; find the relief you need with chiropractic care. Spinal disc conditions can be very painful. Your disc condition may be a degenerative disc disease (DDD) that is caused by wear and tear received over time with aging or from an injury. Other types of disc conditions include a herniated or slipped disc, or discitis, which can be caused by an autoimmune disease or a viral or bacterial infection. No matter what has caused your disc condition, our chiropractor at West Buffalo Chiropractic provides treatment options to deal with this issue. Chiropractic care provides safe and effective care and is an excellent alternative to pain medication or surgery.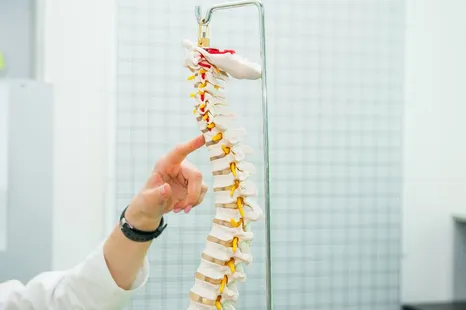 Seeing a Chiropractor for Your Disc Condition
Chiropractors provide alternative treatments for people living with conditions such as DDD to help alleviate pain without using pills or invasive surgery. Instead of focusing on treating only the symptoms, a chiropractor can treat the cause of the problem, getting to the root of the real issue. Having spinal issues can be a real pain, both mentally and physically.
Ultrasound Therapy for Disc Conditions
Ultrasound therapy is a form of treatment that a chiropractor can use to help your disc condition. Whether your pain is caused by a sports injury, auto accident injury, or something else, many types of neck and back pain are often relieved with the application of ultrasound therapy. If you live with chronic pain, you may want to receive ultrasound therapy consistently to help relieve your pain.
Spinal Decompression for Spinal Disc Conditions
Spinal decompression is a popular form of chiropractic care used to treat acute or chronic back or neck pain. Spinal decompression relieves pressure on the nerves, tendons, ligaments, and cartilage that makes up and protects the spine. This form of care is a non-invasive and FDA-approved way to ease your neck and back pain by moving herniated or bulging tissue from the disc back to its normal position.
Disc Pain Relief in Buffalo, NY
If you live in the Buffalo area, chiropractic treatment at West Buffalo Chiropractic can help your degenerative disc disease, herniated or slipped disc, or discitis. Our chiropractic care provides long-lasting and effective pain relief without having to rely on pain medication or surgery. Call us today at (716) 248-2825 to schedule an appointment.