Personal Injuries | Chiropractic Care in Buffalo NY
Injuries and accidents can happen to us anytime and anywhere. Whether you're at work, at home, or enjoying a day off during a vacation, accidents are bound to happen at some point. Although most people can recover after an accident, some personal injuries lead to chronic or acute pain that can severely lower your quality of life.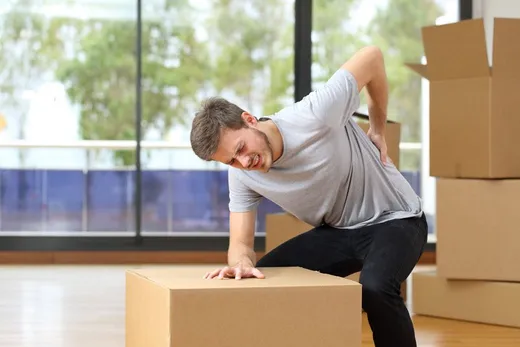 Fortunately, there is help to treat personal injuries effectively, non-invasively, and promote natural healing. At West Buffalo Chiropractic, Dr. Francisco Vaquero D.C., has dedicated the past 25 years perfecting his chiropractic treatment for residents of Buffalo, NY. If you want to feel relief from personal injuries, Dr. Vaquero and his staff will work with you to find the right chiropractic treatment plan.
What Are Common Personal Injuries?
Accidents and personal injuries can occur for a variety of reasons. Some of the most common causes of personal injuries include:
Work injuries
Auto accident injuries
Sports injuries
Slips and falls
Assaults
Some injuries tend to linger and can cause your acute pain to become chronic. It's important to seek help for any injuries sustained that lower your quality of life and impact your ability to complete daily activities. These can include:
Muscle strains and sprains
Concussions
Whiplash
Neck pain
Back pain
Tendonitis
Spinal cord injuries
Neuropathy due to pinched nerves
Without treatment, you can increase the risk of re-injury, or you may lose mobility and strength in injured areas such as muscles.
How Can a Chiropractor Help?
After conducting a thorough physical exam, medical history, and possible imaging tests, your chiropractor will determine the underlying cause of your pain and create a treatment plan that works for you.
Chiropractic treatments can reduce pain associated with injuries and promote natural healing, reduce inflammation, soreness, and improve mobility and flexibility that might be lost due to muscle injuries.
Common treatments that our chiropractor can use includes:
Spinal adjustments
Manual adjustments
Trigger point therapy
Massage therapy
Muscle stretches
Muscle exercises
These treatments don't require harmful pain medications or invasive surgeries. They can be done manually or with the help of specialized chiropractic instruments. Most people feel relief in as little as two to three weeks of treatment. Dr. Vaquero will determine how many treatments you will need for maximum pain relief and healing.
Get Help from Our Chiropractor in Buffalo Today
Personal injuries take time to heal from, but you don't have to live with them forever. Contact Dr. Vaquero at West Buffalo Chiropractic today to see how he can improve your overall health and quality of life! Call us at (716) 248-2825.